Richard Jordan Productions in association with Assembly presents ...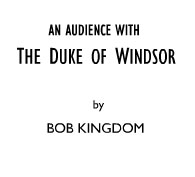 coming soon......

Knutsford Literary Festival
October 20 - 2pm & 5pm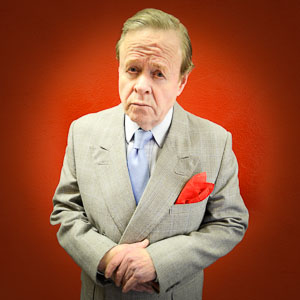 A new play written and performed by Bob Kingdom.
In the year of the Queen's Diamond Jubilee and following the multi-award winning cinema hits The King's Speech and W.E., comes an explosive and gripping new stage play which tells the extraordinary true story of Edward, Duke of Windsor and his relationship with a ghost writer as they attempt to write his memoir A King's Story for a million dollars.
Drawn from extensive research, this revelatory story is the tale of one man's dilemma between love and money following LIFE Magazine's relentless pursuit for a 'tell all' best-selling book - but at what cost to both him and Wallis?
Bob Kingdom is one of the UK's most respected writers and performers. His acclaimed play The Truman Capote Talk Show won the Fringe First award in Edinburgh and has toured throughout the UK and internationally. He is perhaps best known for his portrayal of Dylan Thomas in Anthony Hopkins' directorial debut Dylan Thomas: Return Journey.
Ages 14+ ......An Edinburgh Festival Preview
"Bob Kingdom's performances and plays are a winning formula which strike gold every time; legendary, entertaining, and not to be missed."
BBC.
"An Audience with the Duke of Windsor remains a masterclass in the one-man show, a touching and accomplished portrait of the king we could have had."
Younger Theatre.
more reviews:
http://esbreviews.blogspot.co.uk/2013/02/an-audience-with-duke-of-windsor-review.html